Saigon Port Logistics Joint Stock Company (SPL) was established in 2009 with two major shareholders, namely Saigon Port (holding 75% of the charter capital) and Hai Phong Port (holding 21% of the charter capital). SPL has consistently achieved annual solid revenue growth, surpassing 120 billion dongs in 2022.
With an experienced team and modern equipment, SPL commits to providing customers with the best services, placing customer satisfaction at the core of its operations.
Main business areas
Logistics; warehousing service; shipping supply service; transport for road, rail, air, sea, and inland waterways; stevedoring, freight forwarding, cargo check-counting, especially containers, bulk, over-weighted and oversized equipment; customs declarations; human resource supply; equipment & infrastructure for lease; berths & buoys provider for domestic and international vessels.
Equipment – Infrastructure
SPL is operating Saigon Port's facilities, including warehouse systems in the areas of Nha Rong Khanh Hoi, Tan Thuan, and Hiep Phuoc; buoys in Nha Be and Thien Lieng Rivers; equipment, reachstackers, and a container-yard management software system. It also connects Saigon Port with ports in the Central and Northern regions, the Cai Mep – Thi Vai area, the Mekong Delta, and Cambodia to meet the needs of domestic and international customers.
Assigned tasks
SPL provides increasingly specialized maritime services in port operations, supports import-export stevedoring, and gradually improves services to deliver the best possible experience for customers by collaborating with partners both within and outside the port to research and invest in additional equipment and infrastructure, as well as to deploy new services for large-tonnage vessels.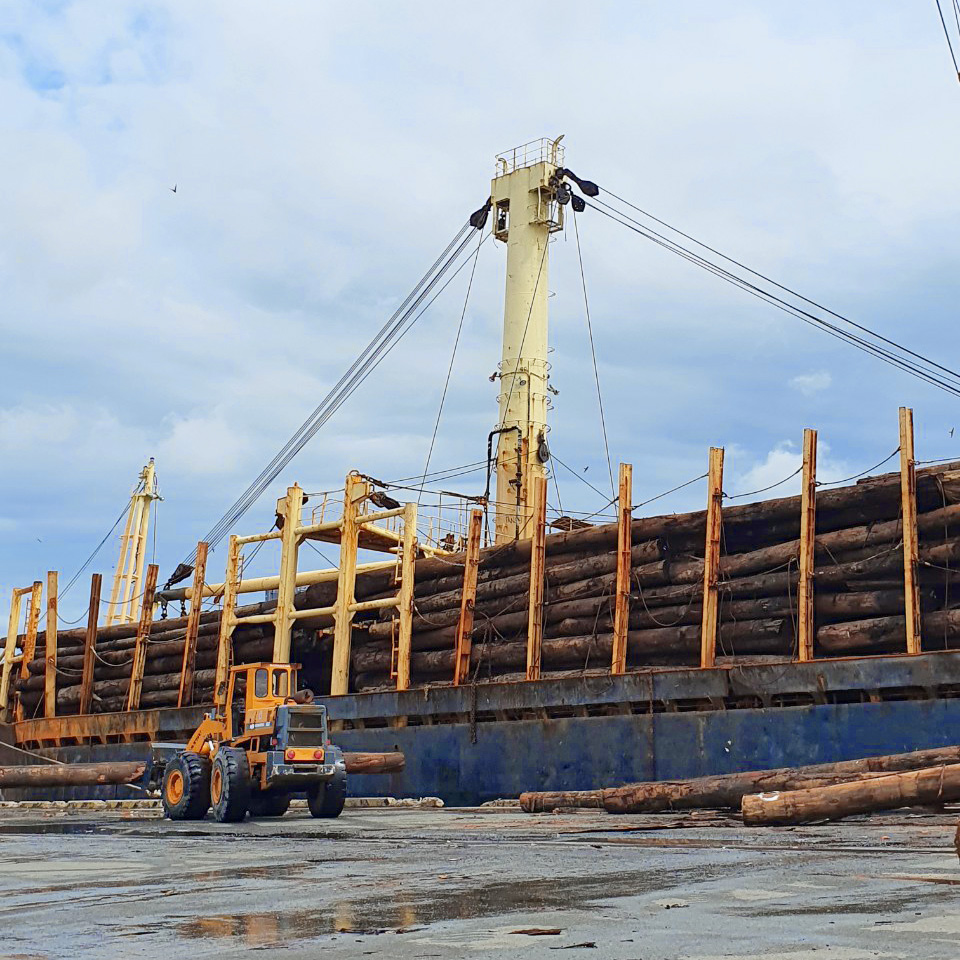 Stevedoring, logistics & warehousing service
SPL has an experienced workforce in stevedoring and freight forwarding, which is also a crucial factor in logistics, ensuring a seamless cargo flow. The company proactively designs and arranges warehouses and equipment to meet customers' requirements and quality standards.
Waterway container transport
Customer satisfaction is the company's driving force. 
Customer satisfaction is the company's driving force. As a leading provider of inland waterway transport of container and bulk cargo in Ho Chi Minh City, Vung Tau, Dong Nai, and Binh Duong, SPL offers optimized transport solutions for customers at competitive rates.
SPL has years of experience in inland waterways transporting specialized shipments such as super-weighted and oversized cargo, bulk cargo, steel, equipment, containers, construction materials, agricultural products, and general cargo.
Our main routes include:
From Saigon Port in Ho Chi Minh City to Saigon International Port in the Cai Mep – Thi Vai area.
From Phnom Penh International Port to Saigon International Port in the Cai Mep – Thi Vai area.
From cooperative ports of Saigon Port to Saigon International Port in the Cai Mep – Thi Vai area.
From Phnom Penh International Port to Saigon Port Floating Terminal at Thieng Lieng.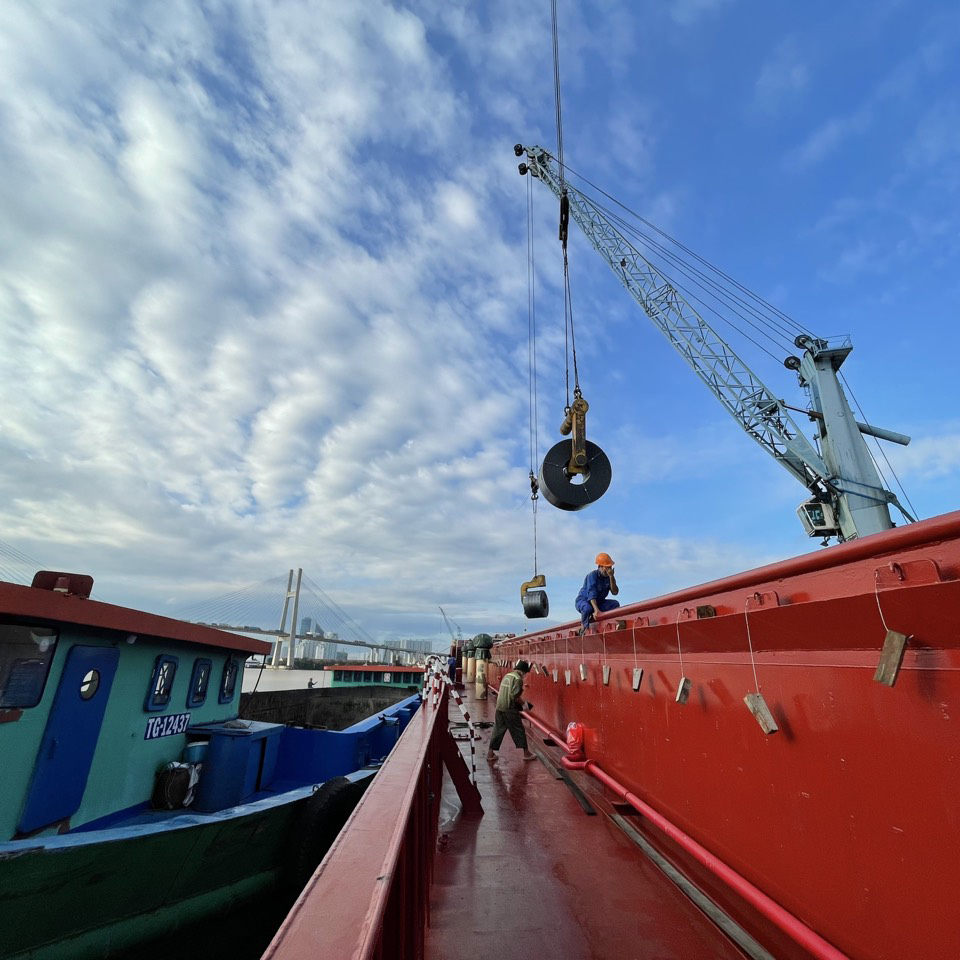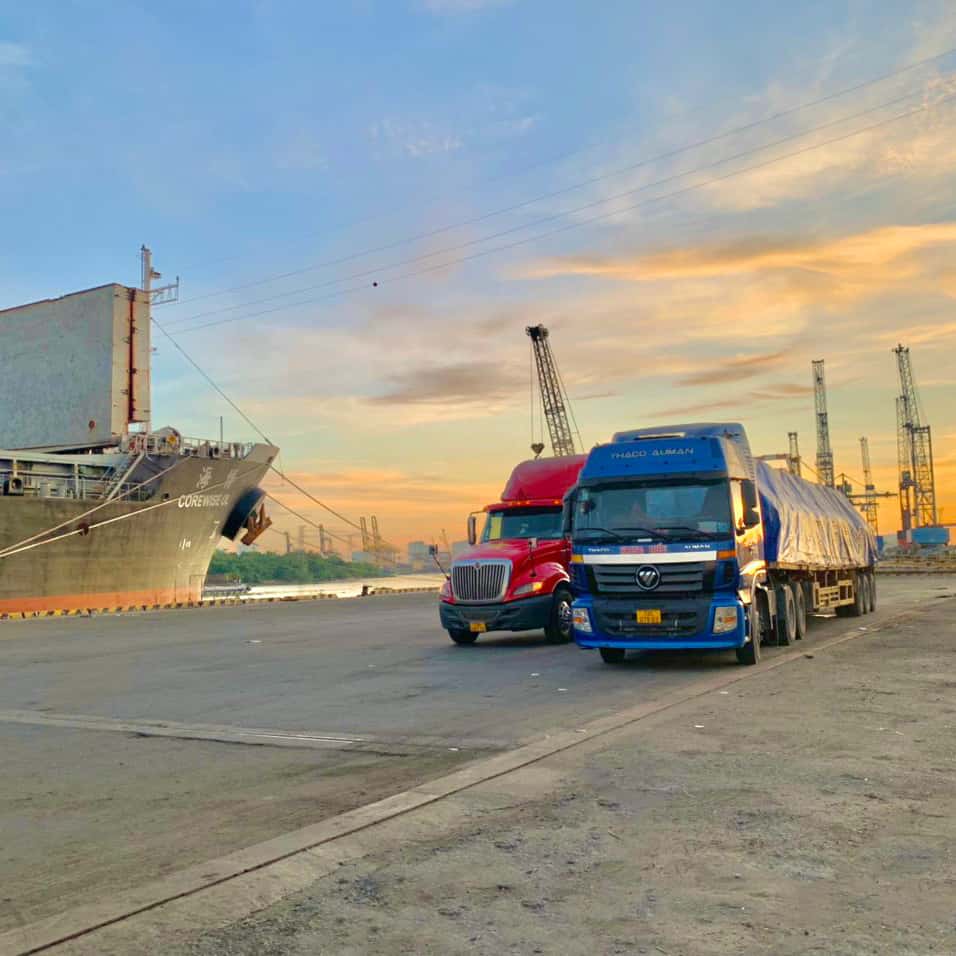 Container transport by truck
Along with container shipping by waterway, transport containers using trucks is also very necessary. This combination ensures the connection between transportation methods, forming a chain of services in the field of multimodal transportation.
As a reputable company in port operations, SPL provides a range of services beyond container transport. In particular, the company offers berths and buoys for lease in the Nha Be and Thieng Lieng areas, which can receive vessels up to 80.000 DWT. These facilities play a crucial role as important consolidation points for cargo, stimulating economic growth and the import-export industry while pursuing sustainable development goals. Leveraging its access to diverse types of vessels, SPL commits to providing customers with reliable transport options to facilitate seamless stevedoring and storage.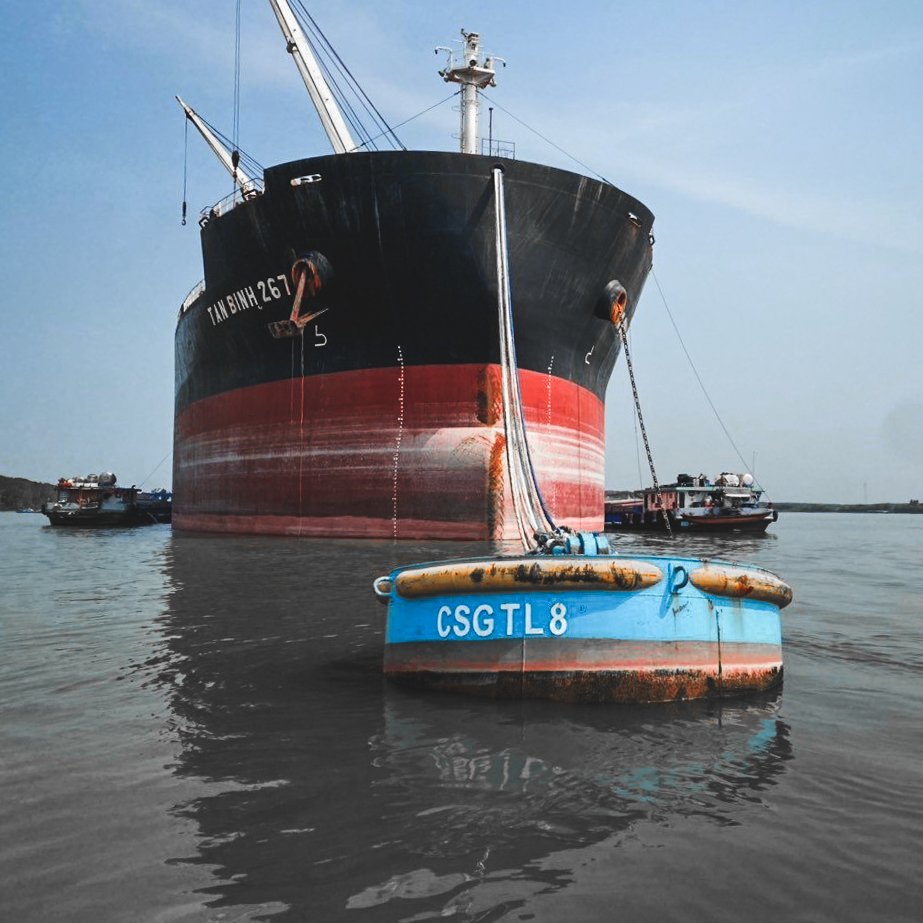 Address: 03 Nguyen Tat Thanh street, Ward 13, District 4, Ho Chi Minh City
Phone number:(+84) 916 398 606
Email: Binh.vo@spl.com.vn